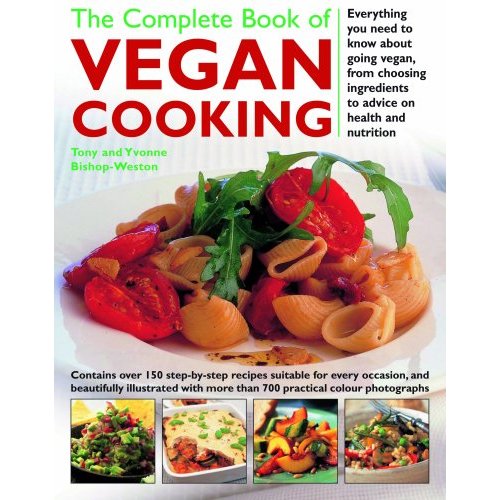 Must have addition to a cookbook shelf as Vegan recipes become the new nouveau cuisine
A full colour hardback vegan hero for this Christmas. NOT for vegan nouveau cuisine , we leave that to the likes of Chad Sarno from Saf. But because this book can change lives - it's easy peasy, how to, Good Housekeeping style, full colour, encyclopedia, vegan for dummies, guide to vegan diet and lifestyle that everyone has been waiting for.
For all those people who think that they really should start thinking about what they eat for the sake of the planet and their health - this is the vegan cookbook for them.
For all those people thinking "I'd love to go vegan but where the hell do I start" - this vegan cookbook is the perfect first step.
For all those considering that they should at least follow in the footsteps of Richard Branson, and a host of A list celebrities signed up to Paul McCartney's meat free mondays this vegan cookbook is for you.
All the whys, the whats, the wheres, the hows and the whens answered in this book.
The perfect ethical Christmas Present